What's in the Box?
Your new Stoke board
Fast Charger (4A)
R2 Bluetooth Remote, leash, remote case and charging cable
Accessories carry case
Y tool
Spare screws set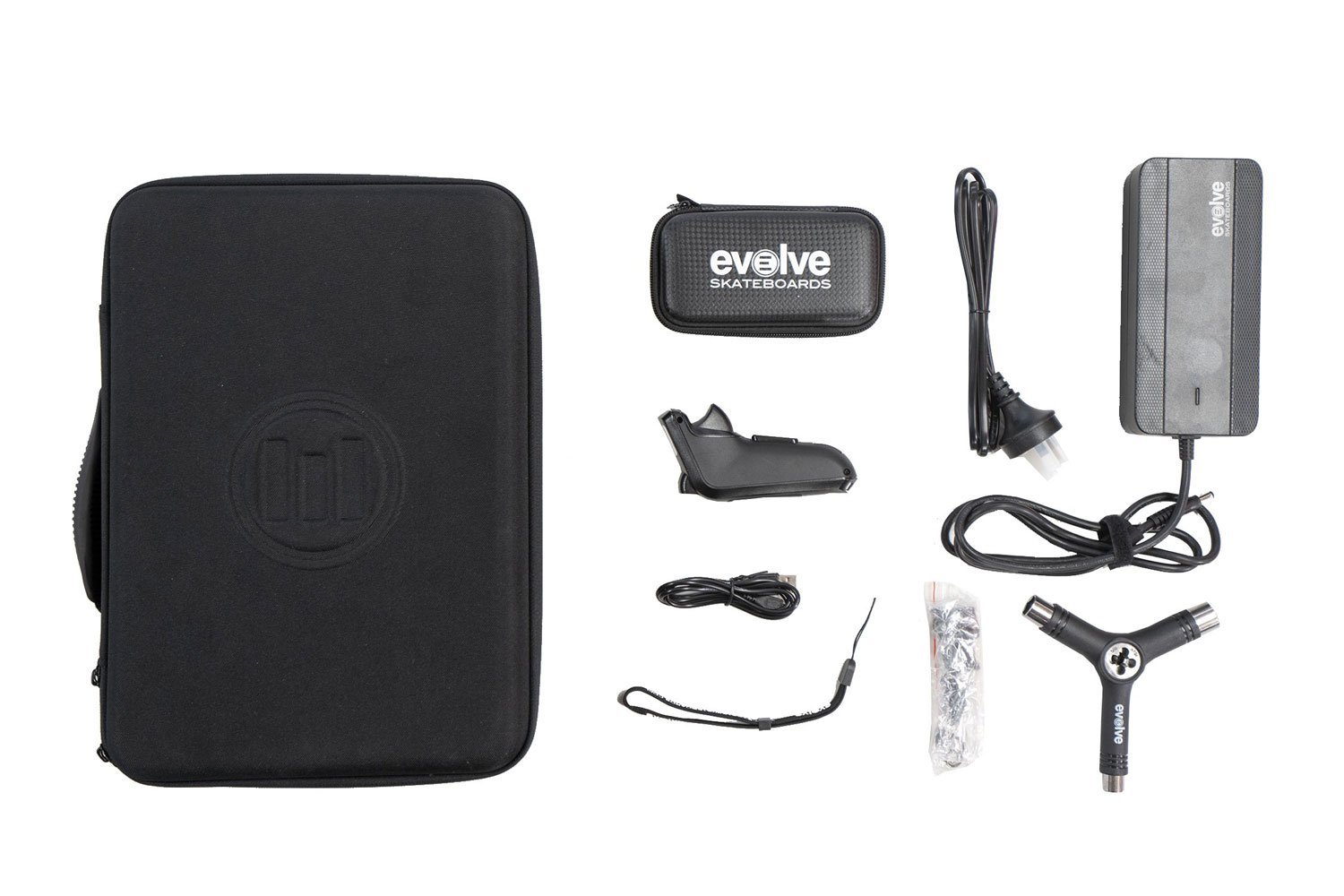 CUSTOMER REVIEWS
I recommend this product
Product Standouts
Visual Look
Battery Life
Quality of Components
Performance
Technology
holy moly
ride so good dkp..! but brake so seems to weakly
| | |
| --- | --- |
| Quality | |
| Performance | |
| Technology & Features | |
I recommend this product
Product Standouts
Visual Look
Power
Performance
Quality of Components
Technology
Religiously stoked
I've never made a better purchase in my life ! This board is my blood, an extension of my body. I feel like I'm swimming and flying when I ride, all the time, and I ride everywhere every day since I got it 3 months ago :) As a backpacker travelling Australia it is amazing to be able to travel with my board. It feels amazing, it handles beautifully and it looks good 😊 I even enjoy the bumpy roads, carving the smoothest path on a gnarly road or footpath is satisfying and stimulating.
I had one issue with the board glitching, stopping and starting mid ride on my way back from work, I contacted Evolve support and their response time was within 1 minute !! They told me exactly what the problem was and how to fix it (a remote issue) and within 5 minutes I'd recalibrated my speed and break settings and was riding without a care in the world.
So much respect and confidence in Evolve.
Now I'm comfortable cruising at full speed (36km) on a clear, smooth surface which is bonkers when you think about it. On a well made road it's an absolute dream maker! I'm teaching my mates how to ride and now everyone wants one!
Just wear your helmet, and don't be afraid to get down and dirty in the learning process.
Only wish the range was longer because I never want to get off!
Best purchase ever, period. Can't wait to get a permanent residence and get myself a Hadean :)
| | |
| --- | --- |
| Quality | |
| Performance | |
| Technology & Features | |
Hey Fern, Thanks for taking the time to write this epic review!! We appreciate it 😄 Love the advice about a helmet too, absolute legend. If there's anything we can help you with down the track, please don't hesitate to reach out again. Regards Evolve Skateboards
Customers Who Bought This Item Also Bought