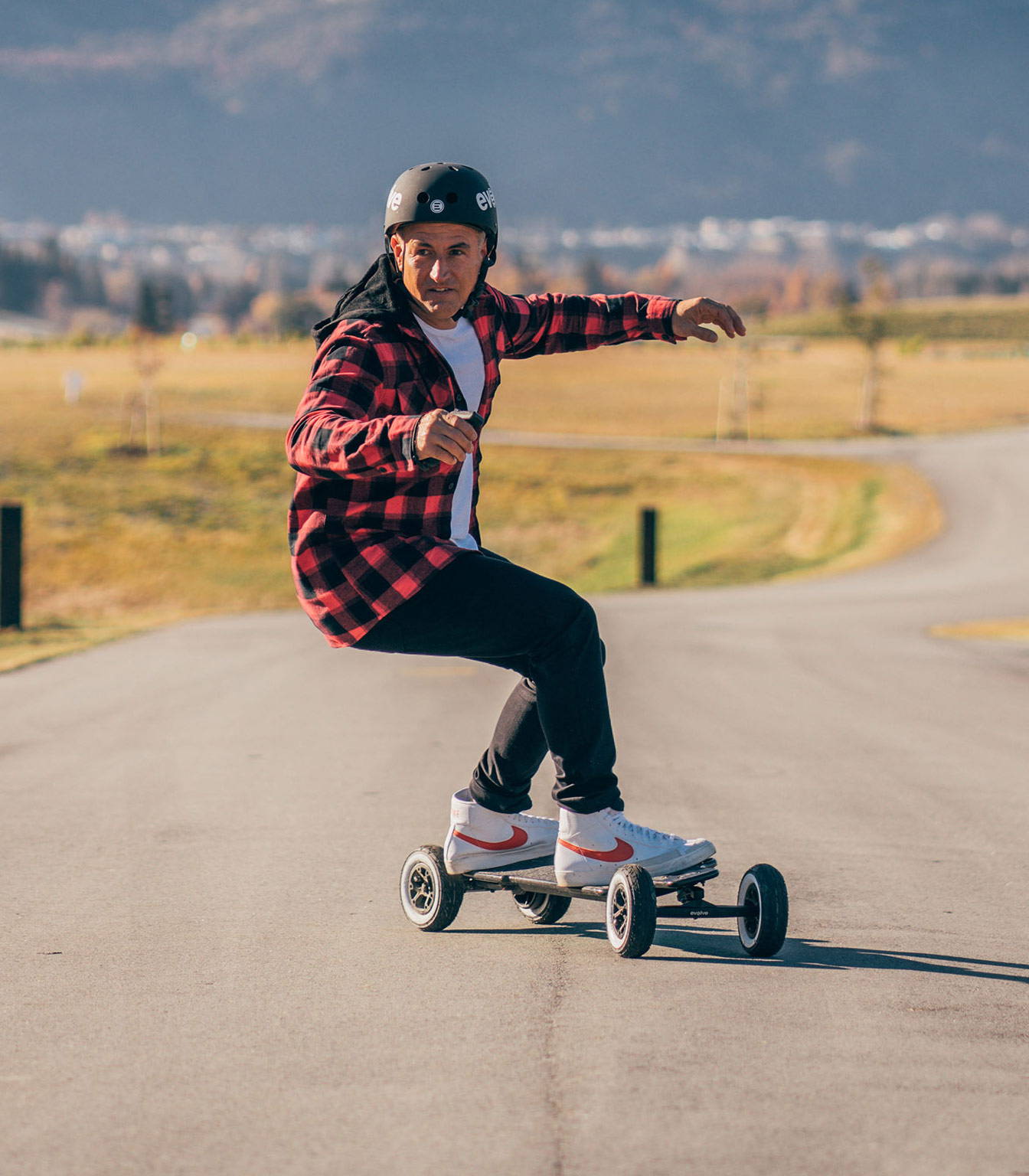 We couldn't find an electric skateboard we loved...
SO WE CREATED ONE.
'Evolve Skateboards was born on Australia's Gold Coast, Australia, through sheer passion for finding the ultimate endless wave feeling.

After scouring the world for the best electric skateboard, Evolve was created out of the need for a machine that combines an aesthetic design with performance, resulting in the perfect link between snowboarding, surfing and all things carving on land.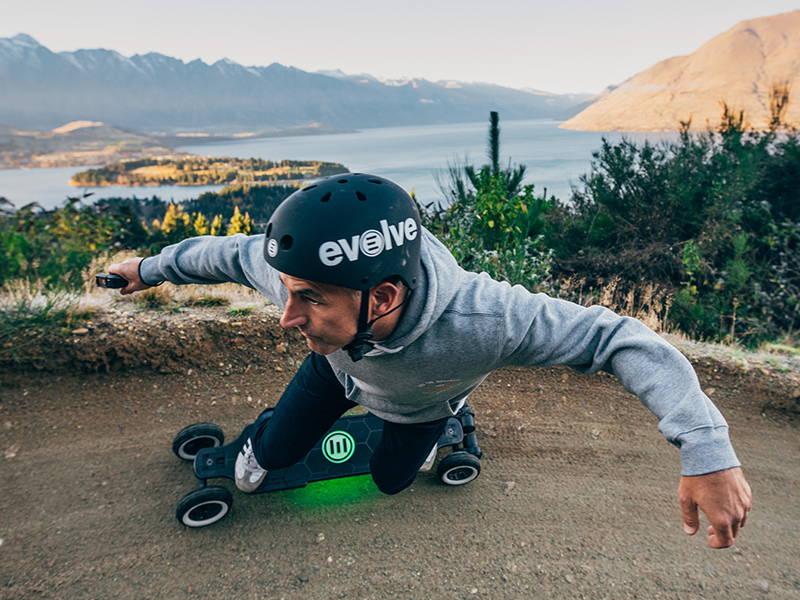 MORE THAN A DECADE OF EVOLUTION
In the last 13 years, we've been designing, testing and optimising every part of our boards, so riders like you get to experience the best electric skateboards in the world.
We're the only electric skateboard company with global flagship stores and regular community events and competitions.
BUT DON'T JUST TAKE OUR WORD FOR IT
With more than 15 awards and the largest customer service network across 40 countries, Evolve Skateboards is setting the bar with industry-first concepts, including the world's first carbon fibre electric skateboard, 2 in 1 conversion kits and now a "chassis" style skateboard deck.
Evolve Skateboards was born out of one man's passion for finding the perfect tool to unwind. In 2008, Jeff Anning was checking the surf at his hometown, Gold Coast, when he first discovered electric skateboards.




"I saw this guy coming past me on a skateboard, but he wasn't pushing. When I saw that skateboard, I thought instantly, "That's my answer." I would be able to achieve that endless snowboard feeling in front of my very own house." - Jeff Anning




He immediately scoured the internet, looking for the best electric skateboard he could find. While he enjoyed the idea of having the endless carving machine, he was disappointed by the actual experience.




The deck, trucks, and wheels of other electric skateboards were low quality, severely affecting the ride quality.




After more research, he figured out what the market was missing – a refined, high-quality electric skateboard built using genuine skateboard parts for an unparalleled riding experience. He rolled up his sleeves and set to design a mechanical setup that would attach to a regular longboard deck.




He spent the next three years reworking every part of the setup until he was satisfied he'd created the highest quality electric carving machine possible.




He immediately had interest from riders all over the globe. Jeff and his wife Fleur sold their family home to manufacture the first batch of boards — which sold out in under two weeks.




Evolve was born, but that was just the beginning...

-->