WHAT'S IN THE BOX?
Your new Carbon GTR Street
Super fast charger (4A)
R2 Bluetooth Remote with carrying case
Accessory carrying case
Y skate tool
Spare screw set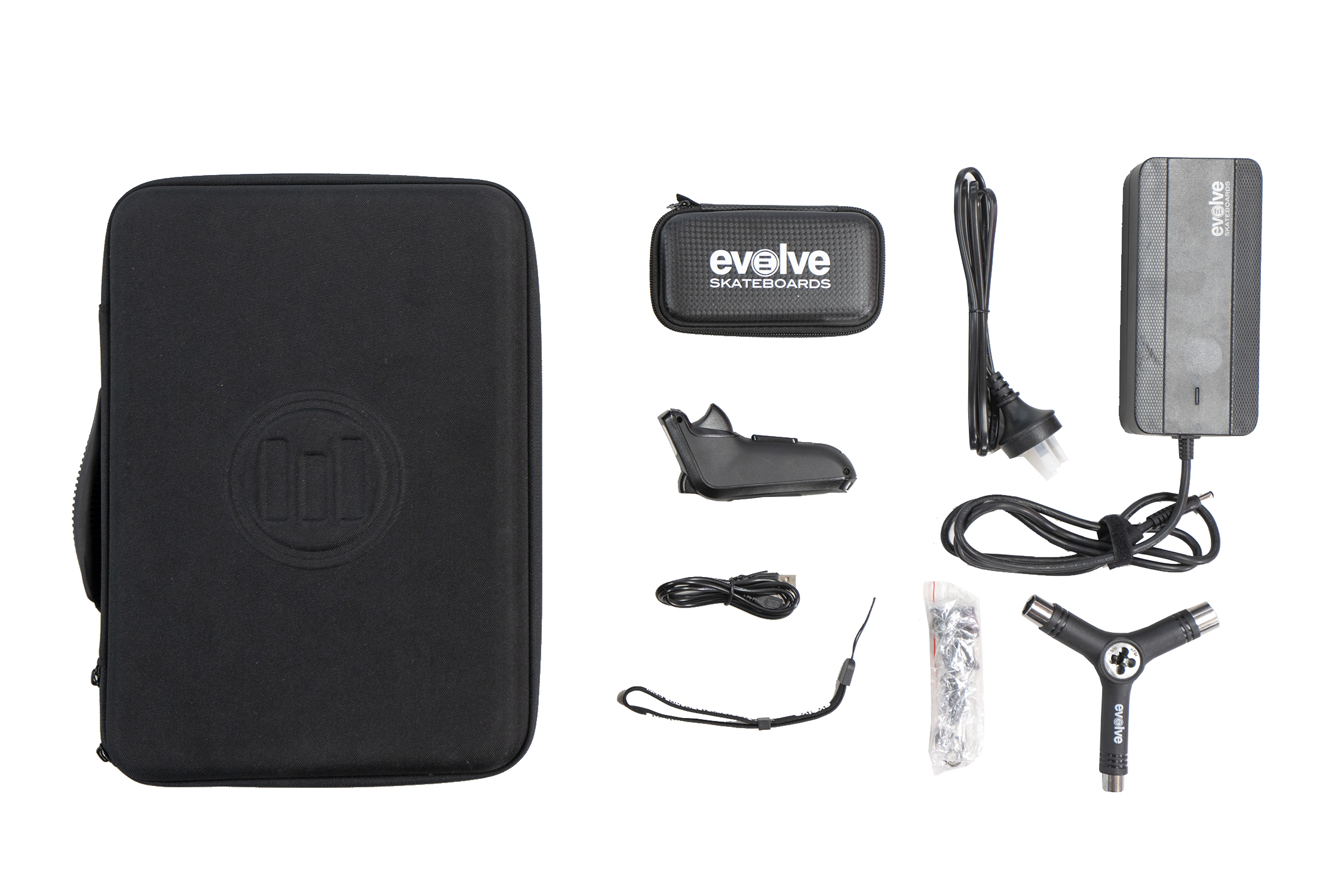 CUSTOMER REVIEWS
100%
of reviewers would recommend this product to a friend
PERMA GRIN
I've had this board for about 1 1/2 months. I bought it to ride from my employers parking lot to the airport terminal (had to justify to the wife) which is a 15-20 minute walk. Now about 3 minutes. I've found myself riding it everywhere. It's a blast! You have to be ready when you pull the trigger. If not, you'll be sitting on the pavement remote in hand minus the board. A little pricey, but well built for sure. I can't wait to add an A /T kit to it someday.
Hi Scott! This is what we love to see, smiles everywhere! Thanks for taking the time to share your great experience. :) Happy shredding! Evolve Team USA
Customers Who Bought This Item Also Bought