WHAT'S IN THE BOX?
Your new Carbon GTR All Terrain
Super fast charger (4A)
R2 Bluetooth Remote with carrying case
Accessory carrying case
Y skate tool
Spare screw set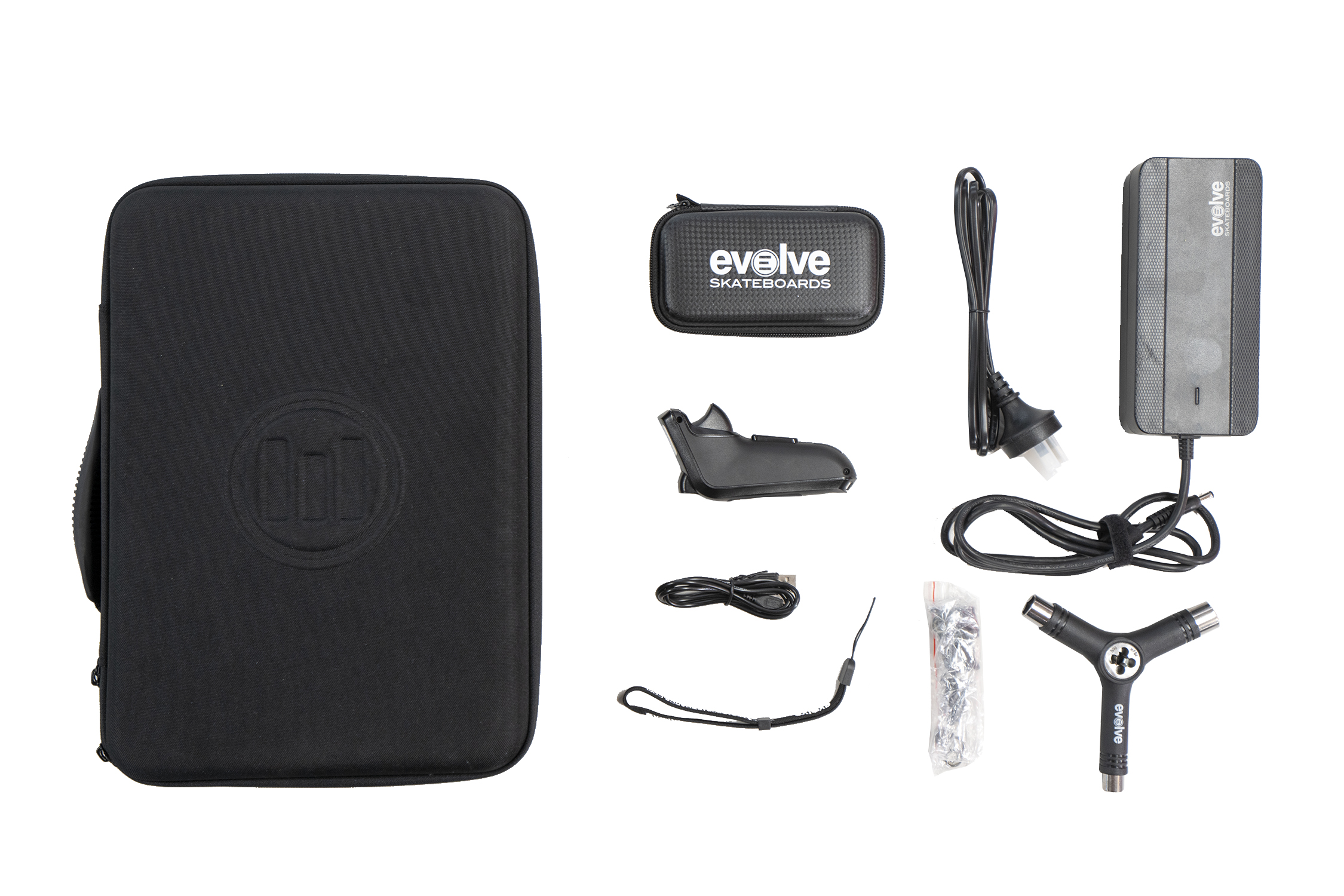 CUSTOMER REVIEWS
97%
of reviewers would recommend this product to a friend
I recommend this product
Product Standouts
Visual Look
Quality of Components
Performance
Technology
Power
Awesome board
I absolutely love the board. I am 112kg and 6'55" and the board has no problem to power my big body around.
| | |
| --- | --- |
| Quality | |
| Performance | |
| Technology & Features | |
I recommend this product
Product Standouts
Quality of Components
Battery Life
Power
Visual Look
Performance
Loving this board
I'm really impressed with the build quality of this board - most impressive and some top-end bike companies could learn a trick or two from Evolve. Excellent delivery and boxing - this took literally 22 hours from ordering to arrive. A pleasure to unbox and kicking myself for not filming it. Great instructions and kit that comes with the board that includes spare bolts.
In terms of the ride, I'm bloody loving it and every time I head out the experience just keeps getting better. Totally comfortable with GTR mode now and loving the speed and torque.
My only issue is I wish I had paid extra for a Hadean Carbon knowing how much I enjoy riding. I'll upgrade at some stage I suspect but in the meantime the range and speed is more than enough for my local riding.
Absolutely loving it!
| | |
| --- | --- |
| Quality | |
| Performance | |
| Technology & Features | |
Hi Terry!

Thanks for taking the time to review! We are stoked to hear that you have been enjoying your GTR and appreciate all the "little" things we put into the experience! :)

Happy shredding!
-Evolve Team USA

Customers Who Bought This Item Also Bought


-->