WHAT'S IN THE BOX?
Your new Bamboo GTR All Terrain
Super fast charger (4A)
R2 Bluetooth Remote with carrying case
Accessory carrying case
Y Skate Tool
Spare screw set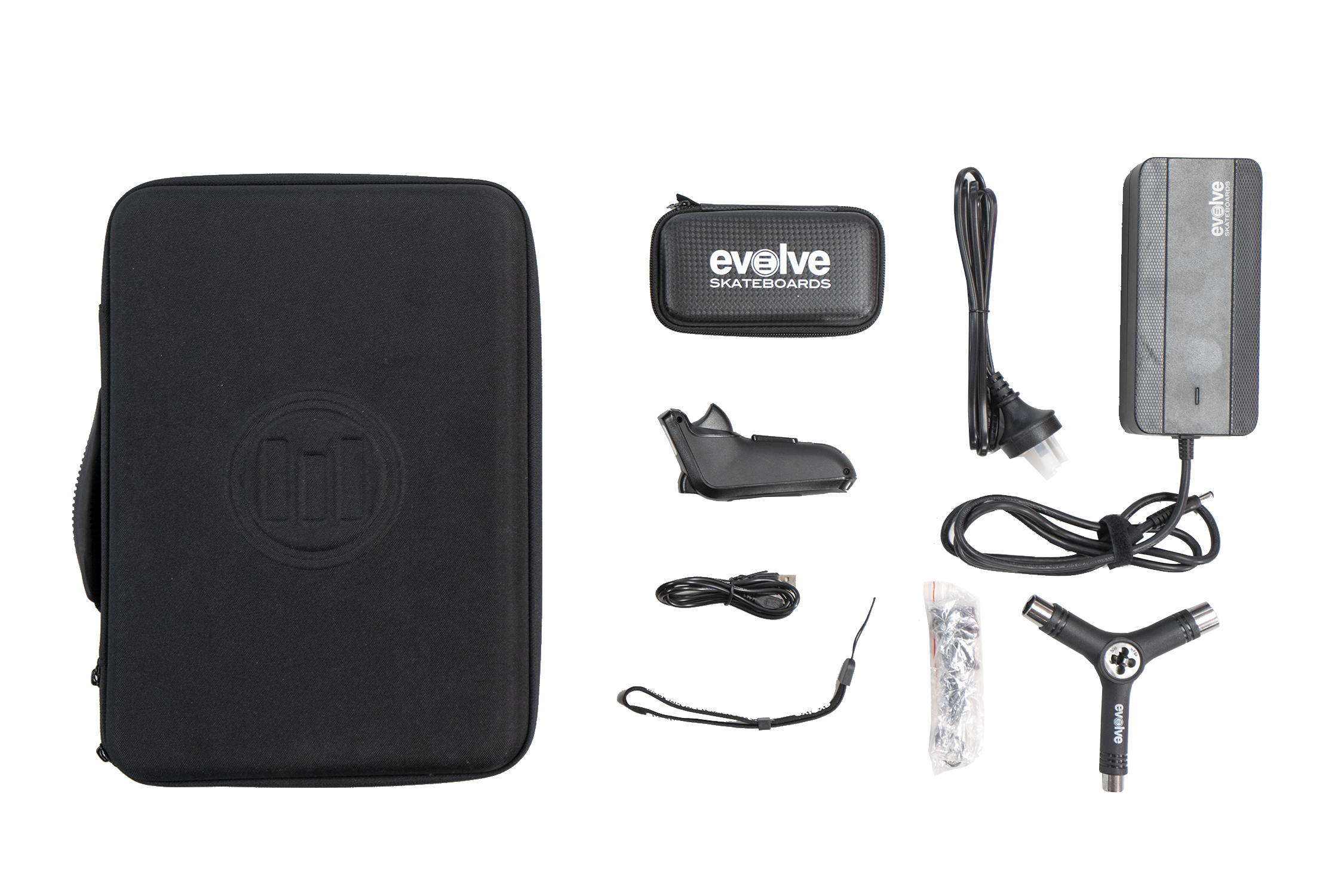 CUSTOMER REVIEWS
97%
of reviewers would recommend this product to a friend
Customer photos and videos
I recommend this product
Product Standouts
Visual Look
Versatility
Quality of Components
Performance
Battery Life
GTR in the back country
So I haven't stood on a board since the 1970s, it's the middle of winter, the creek is up , the track to the house is washed out again, the sheep are looking depressed. What to do? Get a Hadean AT, nice thought, though at $1599the GTR is saying buy me, just add a remote protector and some heat sinks.
Now that there's a break in the weather we've been carving it up from the snowline down, trails, gravel roads,farm tracks and paddocks. Well the GTR is exceeding my expectations. Nice , smooth easy riding board.
Cheers Evolve.
Some Geriatric but very happy Southern Sheep Shredders here.
| | |
| --- | --- |
| Quality | |
| Performance | |
| Technology & Features | |
50/50
Awesome board to ride around but definitely not worthy the price not a quality finish
| | |
| --- | --- |
| Quality | |
| Performance | |
| Technology & Features | |
Hi Kyan, Thanks for taking the time to write a review based on your experience with the GTR Bamboo AT. If you believe there is a concern with the overall quality of your board then we would highly encourage you to reach out to our customer service team so we can look into this further. If you would like to send some photos to us at ask@evolveskateboards.com.au we will check that out and get back to you as soon as possible. We pride ourselves on providing customers with the highest quality boards and amazing customer service so if there is anything we can do here, we will step right in. Cheers - Evolve HQ
Customers Who Bought This Item Also Bought