WHAT'S IN THE BOX?
Your new Bamboo GTR 2in1
Super fast charger (4A)
R2 Bluetooth Remote with carrying case
Accessory carrying case
Y Skate Tool
Spare Screw Set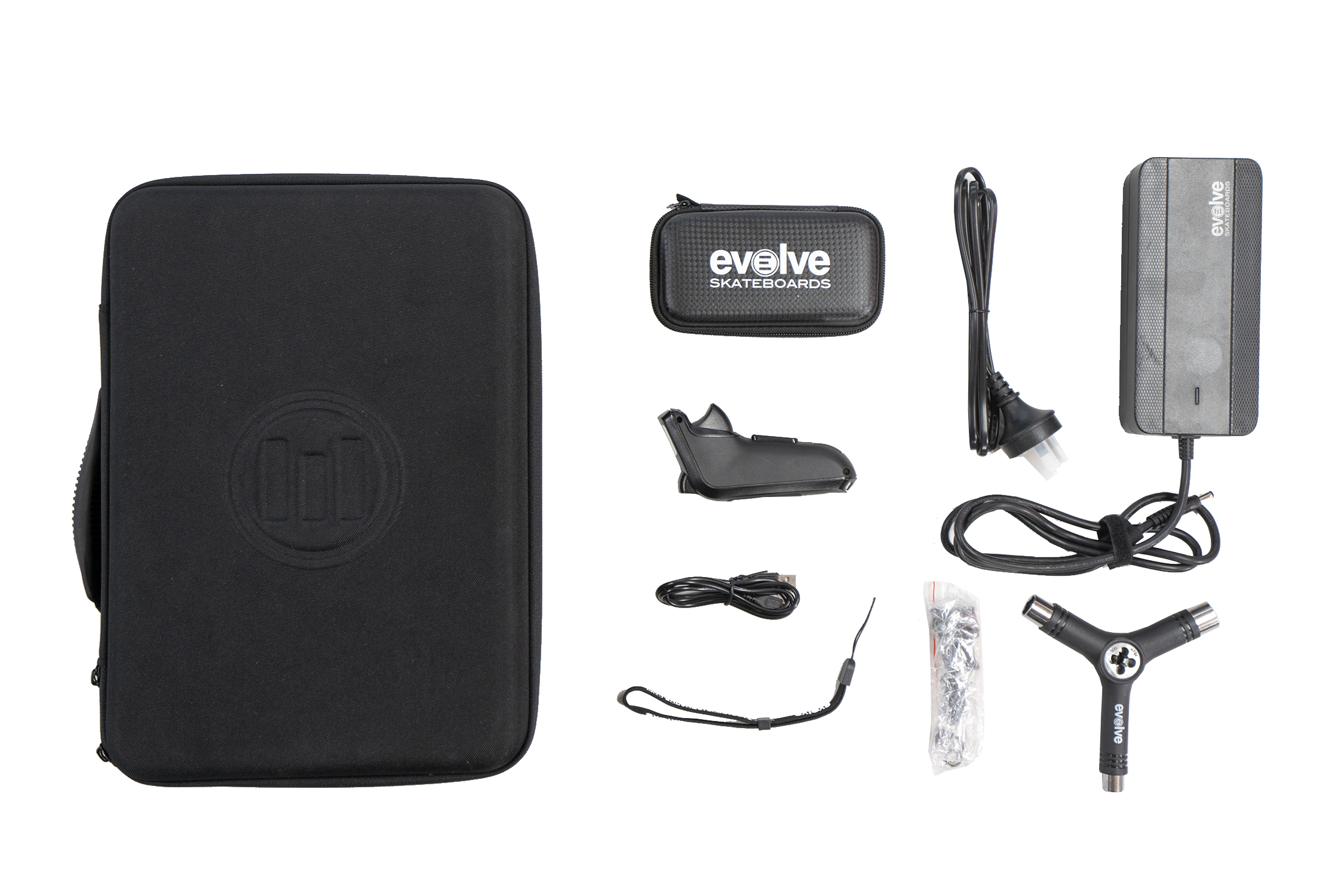 CUSTOMER REVIEWS
97%
of reviewers would recommend this product to a friend
I recommend this product
Solid, mature product
I bought one of these when it first came out in 2020 and had an issue with one of my motors overheating and eventually failing. Evolve fixed it under warranty, and I've had no other problems.
I'm writing this on 2/17/22, and just this week Evolve reduced prices by around $500 per board.
In my opinion, they have now moved from a company making a high-priced, low volume niche product to being much closer to mass-market. I'm telling all my friends that the GTR is now the best, most affordable eboard on the market.
I'll hang onto mine until the Hadeans get another price drop to $1700-1800 for bamboo street (my GTR all terrain kit will swap over).
Really excited to see where Evolve goes from here. Hopefully downsizing/weight reduction of the battery in the future to make the boards a bit lighter, but I haven't been following battery tech R&D so maybe that's not feasible.
GTR 2 in 1
It's an awesome product. My second electric skateboard, so I can really feel the difference in many ways.

I HAVE NOT even tried the "street" version of the board as I'm so pleased with the off road version. I often ask myself, am I ever going to put the street wheels on??

The board is just so well made and well thought out. I feel like I have received TREMENDOUS value in this purchase.

I want to thank Jeff personally for putting so much of his life into this product so we can all enjoy it.

You really can't complain about anything. Wonderful experience all around.

Customers Who Bought This Item Also Bought


-->